As many of you have experienced, our reformulated 'Skin Awakening Moisturizer' now has a higher concentration of blue copper peptides, plus we've made it scent-free and balanced the natural oils allowing for better absorption into the skin. The formula includes the highest quality ingredients including Resveratrol, Green Tea Extract, Coenzyme Q-10, and a blend of natural and organic oils.
I am incredibly excited to welcome one of my favorite natural oils into the mix! Sea buckthorn oil.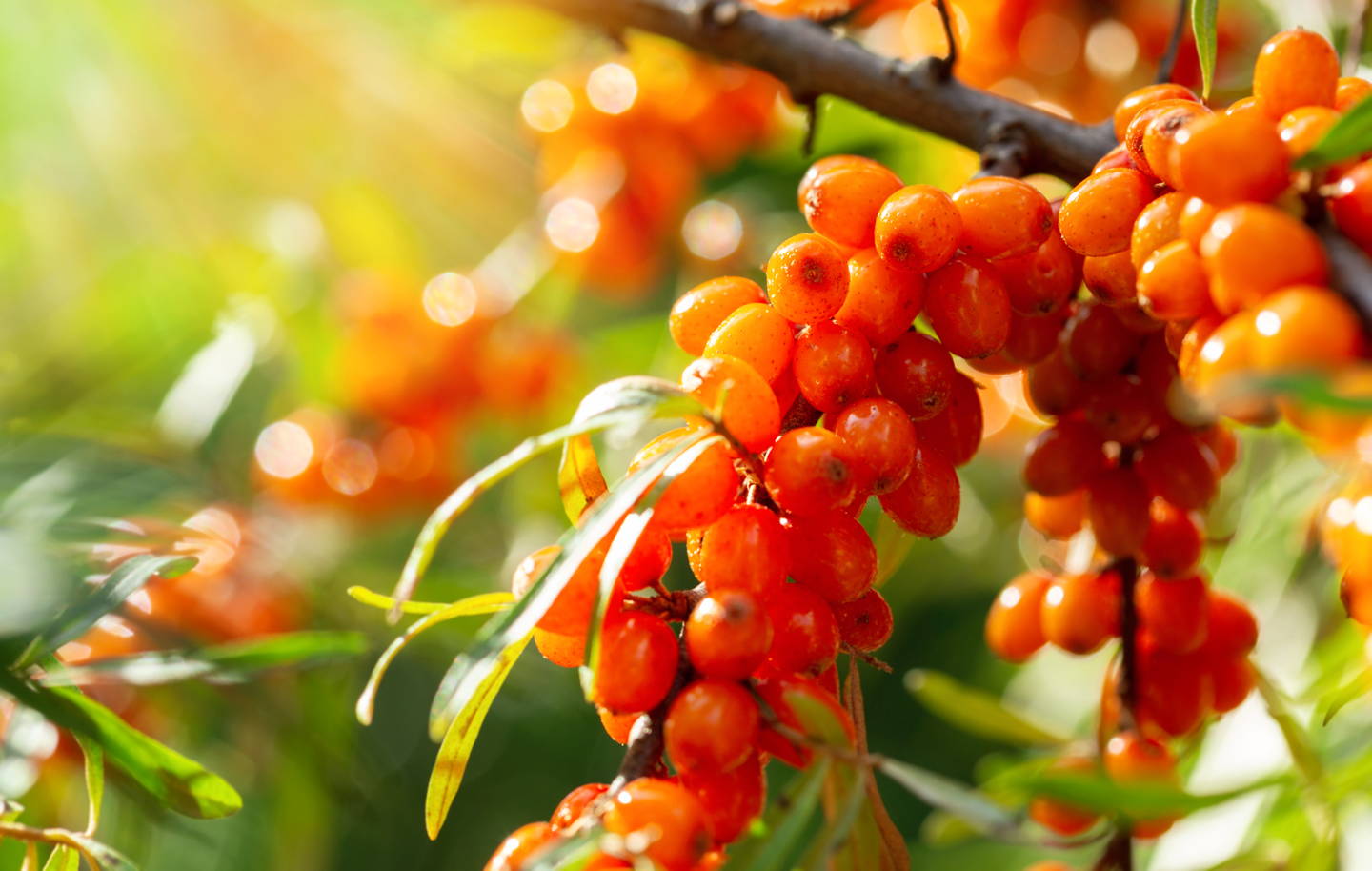 Sea Buckthorn oil (Hippophae Rhamnoides) is extracted from the pulp of the sea buckthorn berry. It has a unique fatty acid composition: 65% combines the rare Omega-7, palmitoleic acid, and the more common palmitic acid.

Fatty acids give the oil excellent moisturizing and skin-protecting abilities. It also contains antioxidant superstar Vitamin E.

Best of all, Sea Buckthorn Oil, when combined with copper peptides, results in superior distribution, absorption and due to its high carotenoid content; potent cell-regenerating, anti-inflammatory, and antioxidant properties.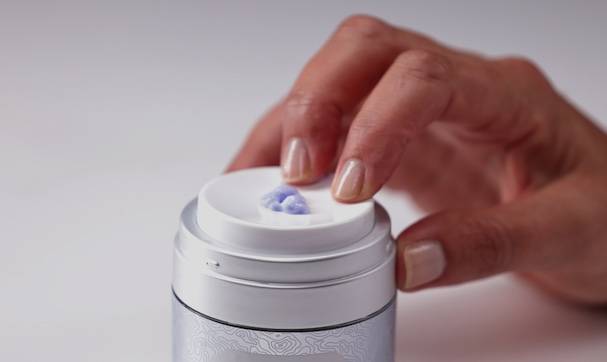 Valuable substances contained in Sea buckthorn oil play an essential role in the proper functioning of the human body and give skin a beautiful and healthy appearance. Sea buckthorn oil also improves blood circulation, facilitates skin oxygenation, removes excess toxins from the body, and quickly penetrates through the epidermis. With close to 200 properties, Sea buckthorn oil is a valuable addition to health and beauty products. Therefore, Sea buckthorn and its oil may be considered one of the world's most valuable natural products.
"What makes this oil unique is that it contains all four types of essential omega fatty acids (omegas 3, 6, 7, and 9) and has a high concentration of linoleic acid as well as antioxidants—meaning it packs a serious hydrating punch"
Rachel E. Maiman, M.D., Board-certified Dermatologist.

"Dry skin plus sea buckthorn oil equals a match made in heaven, thanks to the ingredient's ability to prevent moisture loss. It helps to prevent trans-epidermal water loss, which helps the skin to maintain its lipid barrier."
Vanessa Coppola, FNP—BC, and aesthetic specialist

Rachel E. Maiman, M.D., Board-certified Dermatologist.

Thank you all for taking time to send us such great feedback about the enhancements to our Skin Awakening Moisturizer. 💙
"Wow! I have been using the new Moisturizer for about a month now and wanted you to know that I love it!! I feel like it's a little more moisturizing. I'm starting to feel good about the way my skin is looking even without makeup. Thank You for such a great product!"
Kelly W.
"I feel as if the new formulation makes my skin glow and look more hydrated even after the first application. Way to go team Restoracell!!"
Lenny A.
"Recently, I was very sick and had been in the hospital for a week. When I got home my skin was very pale and ashy. A few days later I received my Restoracell Skin Awakening Moisturizer. I was thrilled at how my skin looked. It says it all in the name, Skin Awakening! Love it."
Alice C.